August 2nd, 2017. 2:52 AM.
Prong settings this time
Still alive, I assure you. Made a huge clean up of the workshop and casting equipment is in but not in place for use yet. This should be coming soon. My busy schedule doesn't get me much time for doing anything but I still decided to play a little today.
I am preparing ground for some future collection. Alas, I now have Pinterest. But hey, it's true you find load of ideas in there. As I want to play more with stones and I now have casting equipment home (even though I didn't ask yet for permission to use for personal, I hope I can) I have suddenly decided to work on making some prong settings to mold so I can cast them in good quantity.
These are for 2.5 mm stones, one has three prongs and the other has four. I am planning on making sets for 3 mm and 4 mm stones. This is getting exciting!
Got some trouble soldering the four prongs one but I know how to be more efficient for the next ones. Should be doing it tomorrow night if I get some free time.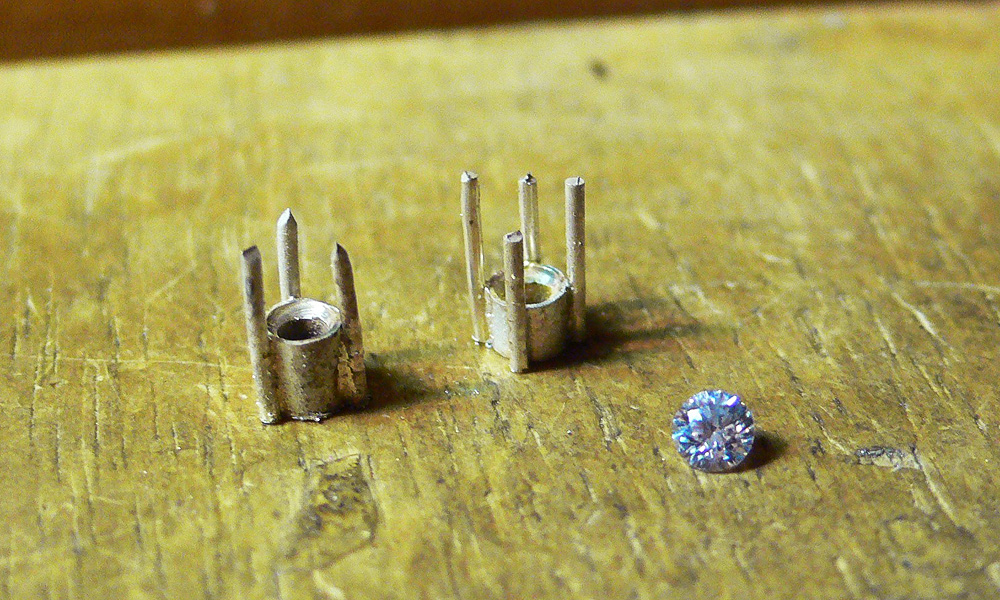 -Dbo
Tag: settings - mold preparation