July 31, 2017. 12:43 AM.
No news, good news
I assure you it's true. I do have a lot of work coming on my day job but I have been working in the workshop for myself too. I have actually been cleaning up a lot.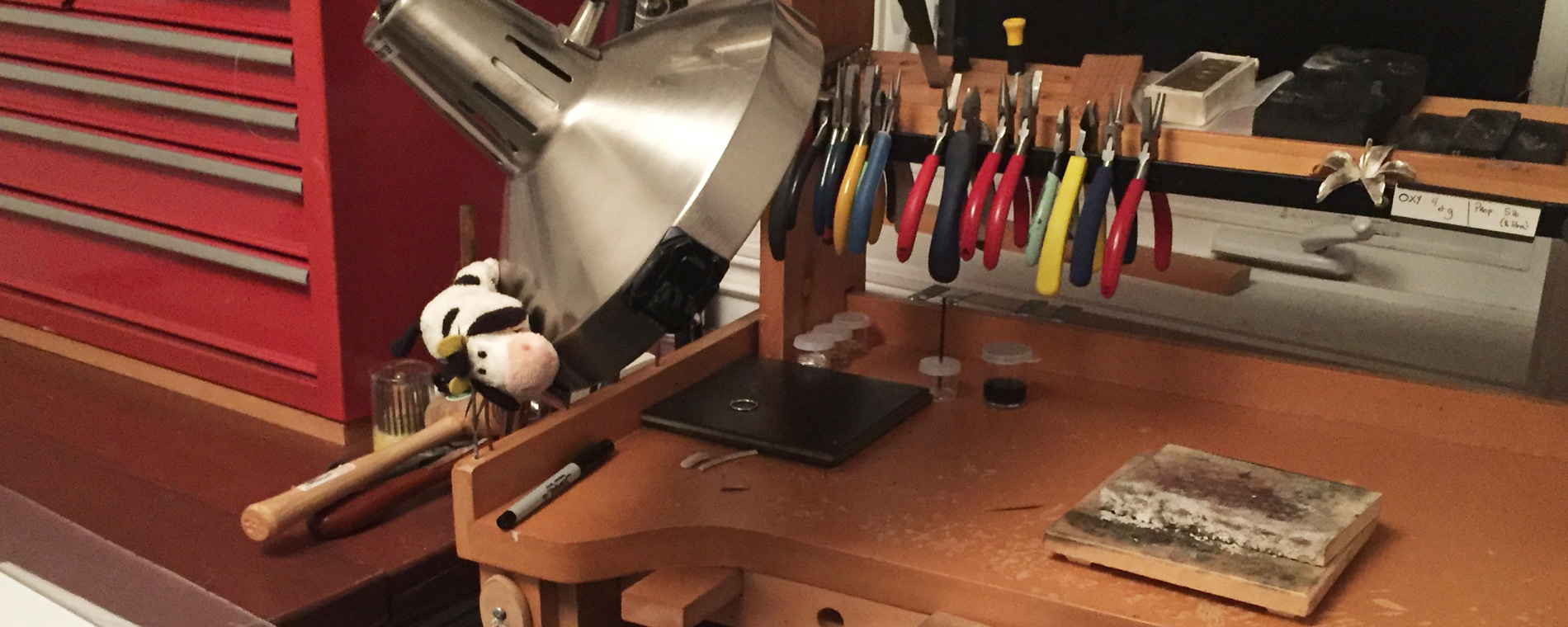 I have new equipment coming in this week for the job, but I will ask if I can use for personal use too. Casting machines are coming in. This mean a vacuum+casting chamber, furnace and oven. This is exciting as it means that I will be able to cast from home (instead of sending waxes to the city). Especially for my day job, it's gonna be a thrill to be able to offer more custom work including complicated designs requiring wax carving and be able to produce the pieces in a shorter time period.
This is the reason why, cleaning up shop and making space is quite important. I actually am really enjoying working with my new more organized environment. I don't for how long I will be able to discipline myself to keep it clean and put away everything in its place after use, but I do like the space it gives me.

-Dbo
Tag: cleaning up - new equipment - organizing